SPECIALIST FAMILY ENTERTAINER – SCHOOL HOLIDAY PROGRAMS
FUN & INTERACTIVE
The Grounds of Alexandria – Sydney
MAGIC WORKSHOP
The Grounds of Alexandria – Sydney
FUN & MEMORABLE
Everglades Country Club – Woy Woy
SCHOOL HOLIDAY PROGRAMS - VACATION CARES - RSL CLUBS - LIBRARIES
COMEDY MAGIC SHOW
Trace of Magic's Comedy Magic Show is a popular during School Holidays. It's full of fun, surprises with lots of laughter and magical experience. Trace is a family entertainer, which means that both Kids and Adults will have a wonderful experience throughout the show.
Trace incorporates clean comedy to keep your guests laughing while her magic will leave your audience in awe! You will be amazed how much the kids can learn and enjoy the show. So, parents sit back and relax and enjoy the stress free hour of magic!
Suitable for Ages 3 to 12 years old
Duration of Show: 1 FULL Hour Magic Show
There is NO LIMIT to the number of kids. So pack it out and let everyone enjoy some SUPEFUN!
WIZARYDRY WORKSHOP
The kids magic workshop is designed to be a fun, interactive and educational activity. The Magic Workshop will introduce your child to the world of Magic. The workshop will teach your child simple and effective magic tricks.
There is no large apparatus to buy – this magic is taught using common, everyday articles such as: coins, straws, cups, rope, balls, and normal decks of cards etc. All material will be included.
Benefits of the Workshop include:
– Self confidence            – Self Esteem           – Creativity
– Sleight of hand          – Listening Skills
Talk to Trace to see if this is suitable for your School Holiday Program.
Suitable for Age 6+
WATCH THE KIDS BE DAZZLED BY THE MAGIC
Trace is the expert at bringing the fun and coolness to the School Holiday Programs. She understands how important it is to engage the kids and inspire their creativity. Trace engages her audience throughout the show. Whether it be shouting the magic words from the confort of their seats or by coming up on stage as Trace's magicial assistant, the kids will be actively participating throughout the show. Not only will thise increase the excitement of your event, it will also result in a more memorable experience.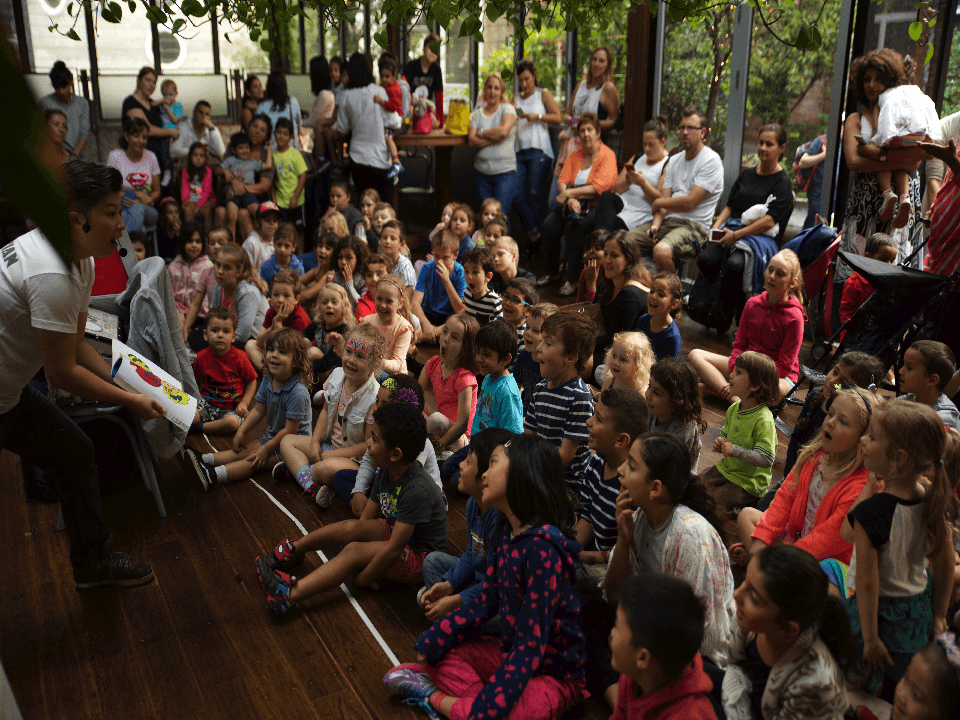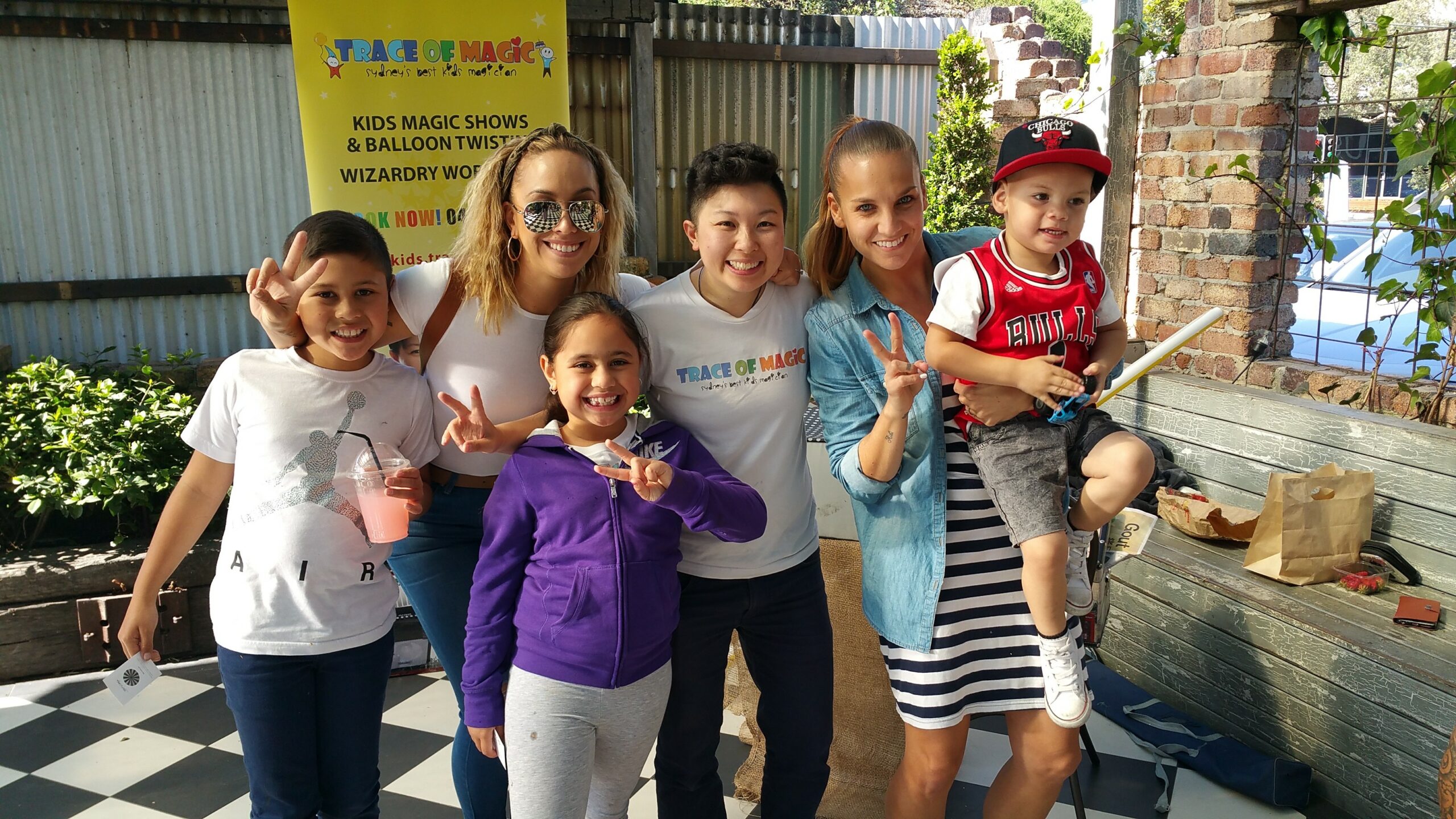 A MAGIC SHOW FOR THE WHOLE FAMILY TO ENJOY
Trace's comedy magic show is perfect for Family Restuarants & Cafes, RSL Clubs, Libraries, Kids Playlands and Vacation Cares. Trace's showis the best way to bring excitement to your school holiday program. Her high-energy style, amazing magic, and loaded audience interaction make her a favorite among kids and families. It is a show proven that the entire family will enjoy!
ASK ABOUT THE WIZARDRY WORKSHOP!
Trace's Wizardry Workshop teaches the fundamentals of the magic world. This workshop allows kids to learn quick and easy magic tricks to show off to their friends at school and to parents at home.
The kids will be able to perform some amazing effects with their little angel hands. CLICK HERE to find out more. (Seats are limited)
"The kids were totally engaged and laughing throughout the WHOLE time. Very entertaining and I highly recommend her to other parents "
Nicole – Sydney Mum
"Absolutely hirlarious show. One of the Best Entertainers I've seen!"
Sarah – Sydney Mum
"WOW! I love how Trace interacts with the kids. They were engaged for the FULL HOUR. I don't know how she does it. You need to get her for your kids birthday"
Julie – Sydney Mum
"I was amazed at how Trace connected with the kids. We all loved it. Adults had a blast too. Thank you Trace. I highly recommend her to other parents."
Tom – Sydney Dad
"You are so funny. Best Magic Show on EARTH!"
Sarah – 5 year old
MAKE A DIFFERENCE TO YOUR EVENT WITH MAGIC!